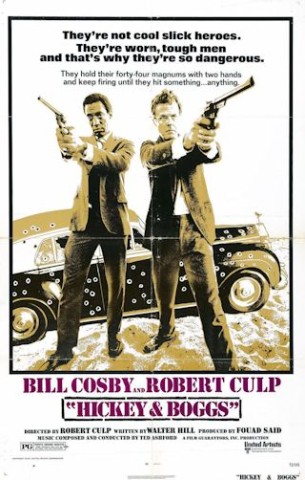 AFI Silver Theatre and Cultural Center, in partnership with The National Building Museum, has been presenting the film series "Overdrive: LA Modern, 1960-2000" which looks at the legacy of Los Angeles architecture and use in film. The series began February 8th and runs through April 17th, 2014 with several films being screened as part of the series, including Robert Culp's sole big screen directorial effort "Hickey & Boggs" from 1972.
AFI Silver accurately describes the film as a "neo-noir to end all noirs" and recognizes the films broad use of known LA locations, such as the Los Angeles Coliseum and Dodger Stadium, along with street scenes in LA's core, topless bars, homes with freeways in the front yard and other once fine homes falling off cliffs along the ocean.
The film will be screened Sunday, March 9 at 4:00pm, Monday March 10 at 9:30pm and Tuesday March 11 at 9:15pm. General admission tickets are $12.
The March 9th screening will be introduced by National Building Museum's assistant curator Deborah Sorensen.
AFI Silver Theatre is located in Silver Spring, MD. For more information check out AFI Silver Theatre and Cultural Center – Overdrive: L.A. Modern, 1960-2000 and The National Building Museum Event Calendar.