It all started innocently enough.
Really. It did. But it was all Jack's fault.
Jack, by the way, doesn't really exist. He's a character in a story I was writing at the time I first saw Robert Culp in a show but I'll explain more on how it all ties together in a moment.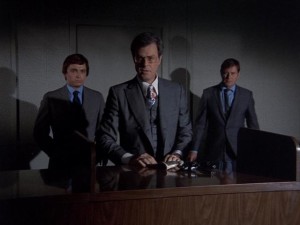 Columbo was one of those shows I had always known of but had never really had the pleasure of watching, except one time when I caught a repeat episode on television several years ago featuring Johnny Cash and The Dukes of Hazzard's Sorrell Booke (Boss Hogg) as his manager. It was hard picturing Sorrell in something other than a white suit (and seeing him in the funky sunglasses and wild print shirt was definitely a new experience!) Anyway, I purchased the first season Columbo DVD set a few years ago and had started making my way through the episodes when I came up to "Death Lends a Hand" in 2008.
I had no grand expectations going into the episode. I didn't even know who the guest stars were going to be. I just settled in to watch some good classic television.
The episode opens with a man in a sharp grey three piece suit, testing guns at an indoor shooting range…
Huh, I thought. The three piece suit and the glasses reminded me a lot of my character, Jack, who's a police lieutenant and sported similar attire. Although the physical attributes weren't quite the same, the glasses weren't the same and the suit wasn't quite the same, there was something about the presence of character that struck me and after only a few moments, I was less interested in the similarities to a fictional character and more drawn by the man I was seeing on the screen.
Wait a second, I thought. I should know who this is…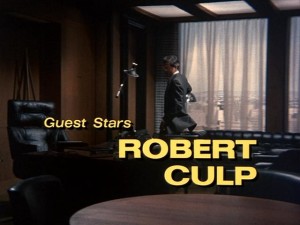 Yeah. Um…yeah. Why do I know that name…?
That question settled into the back of my mind as I carried on watching the episode.
Yeah, I know what you're thinking. "You didn't know who he was?!" Ack! Okay! Stop throwin' the popcorn at me. I knew who he was I just didn't know who he was. The recognition didn't hit me until later when I looked him up and made the connection (I Spy, The Greatest American Hero).  Thing was, I only knew of both TGAH and I Spy in passing. I knew of the shows and had heard of them but couldn't recall seeing an episode of either one. So I still really don't know why I recognized him at all, vague as it was.
Nonetheless, Mr. Culp had my full attention during this episode of Columbo. And he's kept ever since. After watching the episode I found myself having to find other things he had done. I blew a fortune on DVDs for I Spy and The Greatest American Hero right off the bat. Since then (2008) I've watched clips on YouTube, bought more DVDs and have come to greatly respect and admire Robert Culp's talent and consummate performances, no matter what he's in.
Oh, and yeah the view of him is always nice too…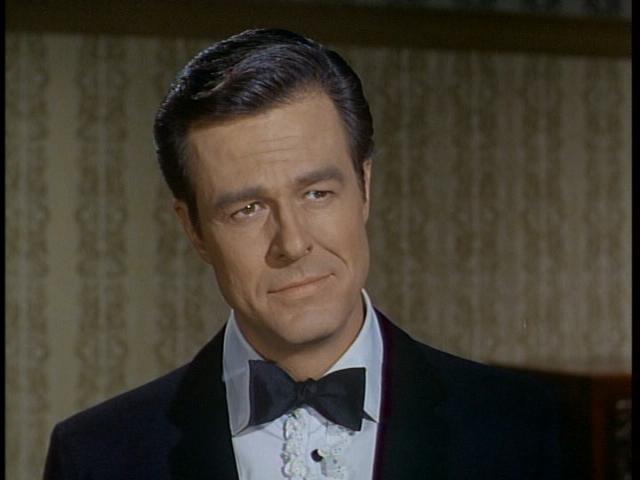 What? You thought I was gonna carry on just about his acting skill (terrific as it was) and not mention how nice he looked in a tux? C'mon…
And that folks, brings us to the point of this blog. I love taking screen caps of favorite scenes and performers but especially of him. His facial expressions alone were priceless, no matter what character he was playing. He said MORE when he said NOTHING at all…
And other times, he just looked great!
I started getting into this habit of emailing some friends with some select screen caps of whatever latest Culp program I had just watched. After a few of these such emails, a friend suggested I should do a blog.
And thus, TheConsummateCulp was born! Which is even better as I can post a bazillion screen caps. Yeehaw!
One thing to keep in mind folks, as you peruse through this blog, I've only been a Culp fan since 2008 so I'm still learning things about him and his career. I've learned a lot, but I'm not an expert (not yet anyway LOL). Any details or facts that I may have incomplete or incorrect, please forgive and by all means you can contact me to enlighten me. Besides just posting a lot of screen caps to the web, this is also my way of paying tribute to Robert Culp. To say his passing in March of 2010 was a bummer is a complete and total understatement.
~Lisa Philbrick